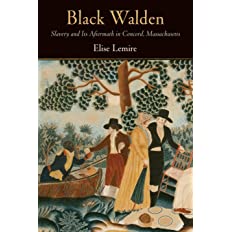 Lemire has written an elegantly researched, deeply insightful, and eminently readable history of the embattled black families in New England's most celebrated town from the Revolutionary era to the heyday of the Transcendentalists. It is certain to be of the greatest interest not only to scholars across the entire interdiscipline of American studies but also to any and all readers interested in the tangled history of race in America
Learn about our online store policies here.

---
We currently offer 2 ways to shop with The Trustees online:
1. Order online & shipped to you: Select "Ship" as the delivery method at checkout. All orders are sent via USPS Priority Mail and you will receive an email with tracking information as soon as your order ships. Please Note: This is the only way to order items from multiple properties.
2. Order online & pick-up in-person: Select "Pick-Up" as the delivery method at checkout. Your order will be ready for pick-up at the location listed. You will receive an email or text when your order is ready for pick-up. Please Note: If you have multiple items from multiple properties, you will not be able to select "Pick-Up".