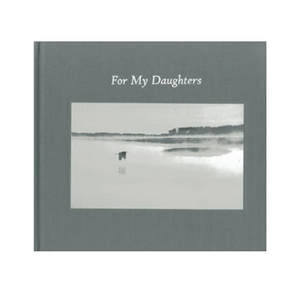 For My Daughters was inspired by the poetry of the photographer's mother.

For each poem, a photograph was chosen which speaks to the text in some way, developing a conversation between the two. The book is quiet and thoughtful; a wonderful collection of art and emotion.
This is the second book of photography by Dorothy Kerper Monnelly following her much praised book of black and white landscapes, Between Land and Sea: The Great Marsh.

Hardcover
Length: 72 pages
Size: 9" x 10"
Includes: 32 tritone images on 180 gsm/matte finish art paper